I'm trying something different here. I'm going to be making comments about the game as it is going on. There are a lot of Pitt-WVU stories I could share right now, but I'm going to save it for the February 16 home game. For that one there will be unlimited videos and pictures and jokes.
Well okay one joke for you:
This is a Syracuse blog, and one of the best things is a comic strip or something featuring the Big East mascots arguing about conference expansion and whatnot. There are several posts about this, deemed "The Octonion", but this is the first one I read and probably the funniest.
http://www.nunesmagician.com/2011/4/13/2107119/the-octonion-villanova-big-east-football-tcu-syracuse-uconn-louisville-pitt
"Love me some corner woooooo!"
Why you should hate wvu: Refer to your Pitt acceptance letter or receipt from the last piece of furniture you bought.
The Hoopies are coming out hot. They've made their first four shots and lead 10-5. Zanna had a nice offensive rebound and putback after missing his first attempt.
Announcer: "Jamie Dixon has a winning record against every team in the Big East."
-Unreal Stat
Thank God, hoopies finally missed on two chances and Pitt ran the other way with Nas finishing the layup.
Kevin Jones (the BE's leading scorer and rebounder) finally made an appearance. Pitt is getting killed on the offensive glass.
Pitt recruited Jones and he was down to Pitt and WVU. He chose wvu because he makes poor decisions. Pitt signed Dwight Miller instead, who played here sparingly before transferring to Tennessee. He redshirted in 08-09, played a little the next year, then went to a jc in Texas before coming to Tennesse this year.
Jones meanwhile has had a successful career as the 5th teenage mutant ninja turtle.
Hoopies in a half-shell?
Hoopies continue to make shots, I am not pleased.
Idiotic shot selection from Pitt. Pitt down 17-9 midway through the half.
Huge sequence from Pitt. Patterson stripped Kilicli (the Turkish Pitt assassin)
Then Taylor finished after several chances. Patterson missed. Taylor missed a dunk, but had the intelligence to let go of the rim as the ball bounced out so he wouldn't be called for basket interference. Then he grabbed the board and got a 3 point play out of it.
5 minutes without a field goal for the hoopies as Pitt is making a run, had a chance to take the lead but Tray threw the ball into the stands for the umpteenth time this game.
Passes in this game are horrendous from both sides. Woodall is playing out of control, and yet he just tied it at 21 with an and 1.
Fun fact, watching gamecast on espn.com and the feed is 3-4 seconds ahead of my tv at home. My dad thinks I'm a profit, just told him how I'm predicting Nasir Robinson turnovers (well actually it's not that hard since he does it quite frequently).
Tray just buried a huge 3 just in front of the buzzer. 33-29 Pitt at the break. Woodall has 16. Kilicli held to 1-5 from the field. He had 19 at home against Pitt last year.
Huge sequence from Taylor to start the second half. He got an offensive board at the free throw line then dished underneath to Robinson for easy bucket. Then they switched roles and Robinson gave to Taylor for the and 1.
Huggie Bear is pissed. He just got a technical before the free throw. Hoopies throwing shit on the court, most likely their corn cob pipes. Gibbs makes 1-2 of the technicals and Taylor completes the And 1. Pitt by 10. Jones is all wvu has. What a soft team. Or should I say "soff."
They're trading baskets right now, not too much to talk about. Pitt leads by 7. Gibbs is invisible.
Johnson had a breakaway and took 7 steps before laying it in. No traveling call.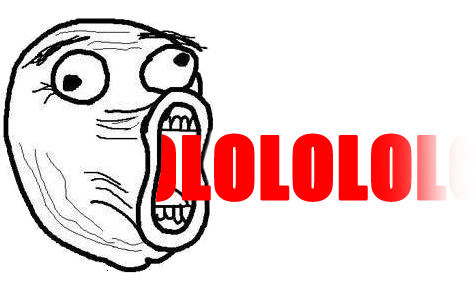 Nas just picked up his 4th foul with 9 minutes left and Pitt has only one timeout left. Buckle up. Turnover Pitt but wvu freshmen with a careless charge. Pitt still up 4. Gibbs with a great cut but the Turk blocked it. Pitt leads 54-52 under 8 minutes.
My Dad: They [wvu] sure do love that corner 3.
wvu: Woooooo! Love me some corner!
Last media timeout: Pitt 63 wvu 58 and headed to the line. 2:26 left
Woodall with a very nice Dwyane Wade drive and pull-up off glass to give Pitt the 68-62 lead with under a minute to play. Time to make some free throws.
Pitt made them.
Game.
Hail to Pitt,
JO